Holy Spirit Church
We are God's Church of Miracles and Healing!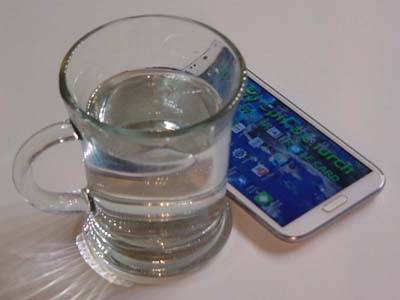 For you, drinking a cup of Miracle Water a day can make a BIG difference, and you can have this experience NOW !!!
Just click here and you will receive God's Gift NOW: Your Miracle Card !!! Not only will it be easy for you to re-gain your faith, if needed, you also will have many opportunities opening up to you ... health, money, good relations with others - and a powerful help and the capability to spread the Word!
Once you have regained your FAITH, God certainly will provide You with Your Miracle NOW !!!
and YES! We can help you to START YOUR MIRACLE NOW !!!
Click Here to email a Miracle Minister who is going to provide you with all the help you need !!!
Click Here and you can join our Worship and Miracle Services
All you need to do to be successful is click here to participate and to experience Your Miracle of Water, and - most importantly - with faith and prayer you can experience a wealth of Miracles, which God provided for you since the beginning of time! Join us Every Sunday at 12 noon Eastern Time (USA) and experience Your Miracles right there during worship !!!
Yes !!! You can get Your Evidence of God's Power NOW!

Click Here and get your Miracle Card NOW !!!
This is so, because with your Miracle Card you can get immediate and direct evidence of the Power of God, and you can GET IT NOW,
and for you this is as easy as 1-2-3 !!!
(1) Print out the Miracle Card that you receive in your email, or simply put this card as a background on your smart phone, turning your smartphone into your personal miracle smartphone
(2) get some good water, which ideally should be room temperature and taste the water before continuing,
(3) then put it on to the Miracle Card or next to your Miracle Smartphone with the miracle card as a wallpaper, pray the Lord's prayer, aloud or silently, take the glass of water off the card or remove it from the smartphone and then taste again !!! -- and you can have this exciting first experience of miracles !!! You can feel the miracle card on your miracle smartphone, even when the wallpaper is not visible there.
I am certain that already this miraculous change in taste will surprise you, and although this may be the greatest
surprise in your life to this point in time, this is just a very small beginning for a lot more, and this experience also will be absolute proof for you of the infinite Power of God, as it has been for many others before you! Most importantly, all of this is extremely easy to perform, because we do not need to send you holy water in small or big bottles as many others have to do ...
This is so, because with God's Help we can provide you with the opportunity to make your own Water of Miracles and Healing whenever you feel deep down that there is a need to do so, and all it takes is FAITH: YOUR FAITH !!!
Click Here NOW and receive God's gift:
Your Personal Miracle Card!
Turn Your Smartphone into a Miracle Smartphone Now!
Yes !!! Now You can get your miracle card as a .jpg file and set it up as a wallpaper on your smartphone, and this way you can turn your smartphone into an effective miracle phone!
All it takes is ask for your miracle card and download it into your smartphone, then set it up as a wallpaper !!!
Put water next to your smartphone - say your prayer, and within less than a minute you have miracle water with its great taste, which miraculously is different from the taste the water had before! Very impressive to many of those doubting Thomasses, and convincing them to take a path of faith!